Company Name
Pedro Gil S.L.
Application
Booster vacuum pump
Headquarters
Barcelona, Spain
THE SQUEALING WAS THE PRIMARY ISSUE
Our engineers directly focused on the root causes of the high-frequency ringing.
Leo Harisiadis
• Vice President of Sales, Ergoseal
The Challenge
Limited lubrication for mechanical face seal
Pedro Gil S.L. is a designer and manufacturer of Roots-style positive displacement blowers, pumps, and vacuum systems based in Barcelona, Spain. Around the time COVID lockdowns had relegated office personnel to remoting in from their homes, Jose Orantes, a Vacuum Division Manager at Pedro Gil, contacted Ergoseal for information about a mechanical seal for a booster vacuum pump.
We promptly conducted an internal project kickoff meeting between sales and engineering. Next, we led a discovery meeting with the customer, during which we collected all the necessary application information and customer requirements to propose a best-fit seal solution.
Jose explained that Pedro Gil was developing the mechanical face seal version of their existing mechanical booster, which would replace a double lip seal lubricated via oil chamber with a mechanical face seal, at the shaft end side. However, at this location in the existing configuration, any mechanical face seal would encounter limited lubrication due to internally supplied oil under vacuum and external atmospheric pressure.
Jose had tried spec'ing in a standard solution proposed by a major European seal manufacturer, but the seal consistently began "squealing" less than an hour into operation. This high-frequency ringing is typical of seals in limited-lubrication service, where stick-slip at the sealing interface causes torsional excitation of the small, lightweight seal faces with high resonant frequency. The squeal was not just an annoying noise for Jose's team—they couldn't approve a seal that advertised its likely failure from dry-running right out the gate.
The Solution
A highly dampening austenitic cast iron
After considering several options to accommodate the inadequate lubrication, Ergoseal first proposed a customized yet cost-effective version of a standard product line, specifying seal face materials shown to maximize sealing performance in nearly dry conditions. This first iteration brought some success and useful feedback—squealing did not begin until several hours into operation, with neither leakage nor abnormal wear ensuing. This improvement and combination of indicators suggested that the squealing, rather than a dry condition detrimental to our seal design, was the primary issue, so our engineers directly focused on the root causes of the high-frequency ringing.
Among the options for disrupting the resonant response of the seal rings, they opted for the most economical one: replacing the seal mating ring's silicon carbide material with a more highly damping austenitic cast iron. We provided this subsequent iteration to the customer at production cost and then awaited the testing results.
The Results
No oil leak, no squeal
Shortly after the test began, the customer responded, "Just started the test beginning of this week and the seal is working well without noise; let's cross fingers and continue testing." A few weeks later, they updated us with, "Almost 3 weeks running and no noise. Looks good. Yesterday we opened it for check and the faces look good. We will continue testing. If it continues like this we will prepare for next model." Finally, after several more months, they concluded, "We already finished the test for the… smaller size we are testing, and the results are good. No oil leaks and also no noise for poor lubrication. Now I will send this pump to the customer in order to continue with a real test. The project looks good."
With the successful in-house validation of the first pump size, Pedro Gil advanced their design to customer testing and purchased two additional seal sizes for testing their larger pumps. The new partnership and projects are ongoing, and with Pedro Gil added to the Ingersoll-Rand family of companies that Ergoseal currently serves, we look forward to further opportunities to provide best-fit seal solutions.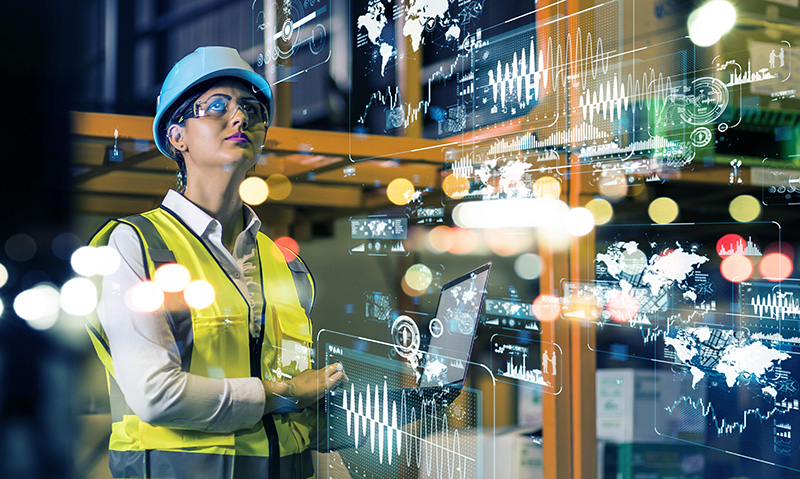 The results are good.
No oil leaks and also no noise for poor lubrication. Now I will send this pump to the customer.
Jose Orantes • Vacuum Division Manager, Pedro Gil
Have a project? Tell us how we can help.
Our seal design and engineering department have expertise in a wide variety of sealing solutions to help you find your perfect solution.