Metal Bellows Seal
A sealing system must function at peak performance even when conditions are most demanding – high pressures or temperatures, extremely thick or chemically corrosive products, high-frequency vibrations, etc. Since metal bellows seals don't have a semi-dynamic sliding elastomer (like a conventional mechanical seal), there's no potential for seal hang-up or shaft/sleeve fretting. They're an ideal solution for such applications.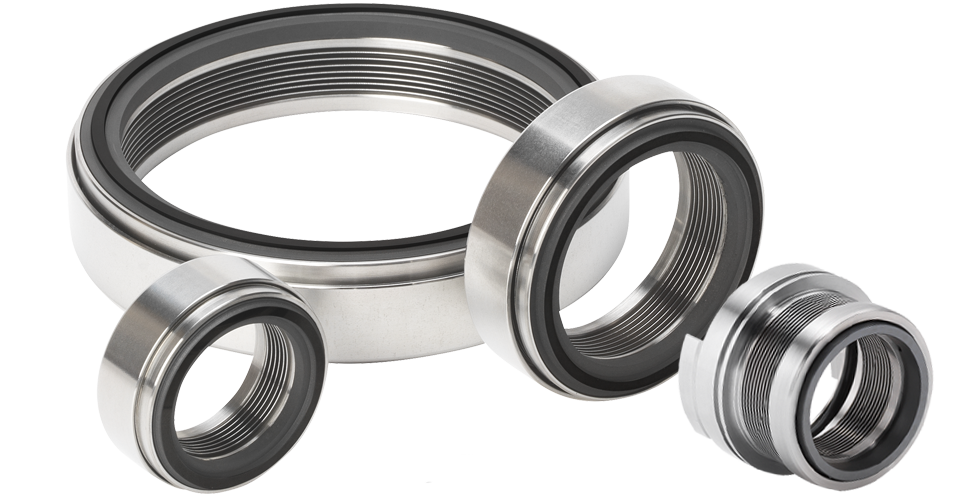 Type 100
Ideal for process pumps and compressors unsuited for elastomers, our Type 100 seals have a self-cleaning effect.
FEATURES
Rotating bellows
Metal bellows acts as both a spring and hermetic secondary seal
Can be constructed from any weldable material
Can be designed to be compatible wtih nearly any media
For unstepped shafts
Balanced
Independent of direction of rotation
PARAMETERS
Pressure: 375 psi [

25 bar] max

Temperature: -40 to 800 °F [-40 to 425 °C]

Speed: 5000 fpm [25 m/s] max

Typical Applications: gearboxes, fixed and rotary wing aircraft, process pumps, compressors, and other rotating equipment.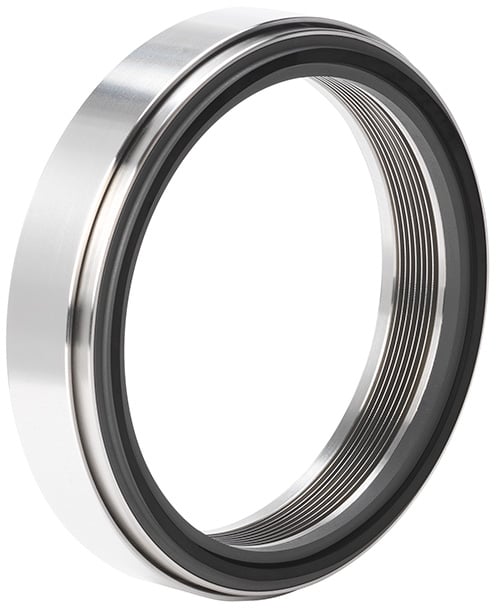 Type 110
For high-speed rotation, our Type 100 seals feature a stationary metal bellows and are ideal for applications where elastomers are undesired.
FEATURES
Stationary bellows
Metal bellows acts as both a spring and hermetic secondary seal
Can be constructed from any weldable material
Can be designed to be compatible with nearly any media
For unstepped shafts
Balanced
Independent of direction of rotation
PARAMETERS
Pressure: 375 psi [25 bar] max
Temperature: -40 to 800°F [-40 to 425 °C]
Speed: 5000 fpm [25 m/s] and beyond - max speed determined by application pressure-velocity (PV)
Typical Applications: gearboxes, fixed and rotary wing aircraft, process pumps, compressors, and other rotating equipment