Ergoseal Set to Exhibit at 2023 Paris Air Show
From June 19–25, 2023, staff from Ergoseal will be attending and exhibiting at the 54th edition of the International Paris Air Show at Le Bourget. This biennial event brings together all the players in the global aerospace industry around cutting-edge technology. It's the ideal opportunity for industry leaders like Ergoseal to discover and explore the market's most recent developments and innovations. As the show's slogan reads, this is "where aerospace leaders get down to business."
Ergoseal's Director of Engineering, Ryan Neris, will be attending along with Ergoseal's President, Thomaie Hilaris Neris.
"At this year's event, we hope to grow our offering by meeting with existing customers, introducing ourselves to prospective customers and partners, and learning how our seal technology contributes to the ever-evolving aerospace industry," Neris says, adding he's excited to represent the great State of Illinois and its impact on the global aerospace market.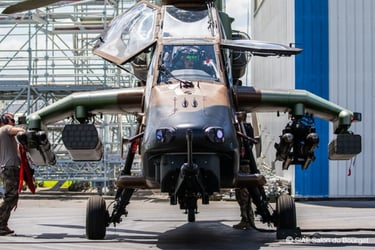 Neris' expectations are colored by taking part in similar events in past years, something he's enjoyed for various reasons.
"At the Paris Air Show in 2019 and Farnborough Air Show last year, we deepened our understanding about the criticality of seals in auxiliary power, fluid control, and other aircraft systems. The Farnborough Air Show exuded a particularly palpable ambience of excitement, appreciation, and re-engagement after the coronavirus pandemic had subsided," he says.
Billed by their sponsors as "an all-industry event", the show brings exhibitors, educational and networking opportunities and more together in one centralized location, occupying a sprawling 125,000 square meters of event space. Included are vendors, exhibitors and innovators representing the following aerospace components:
Aircraft: construction, assembly and sub-assemblies


Space, satellites and satellite telecommunications

Propulsion units and specific equipment for motors

Air-launched and ground-based weapons

Piloting and navigation aids and on-board equipment systems

Cabin fittings and seats


Production equipment, tools and software

Electrical, electronic, mechanical and metalwork subcontracting

Composite materials and surface treatments

Maintenance, after-sales service and spares, and transport

Services

Airport equipment and services
The show boasts impressive numbers: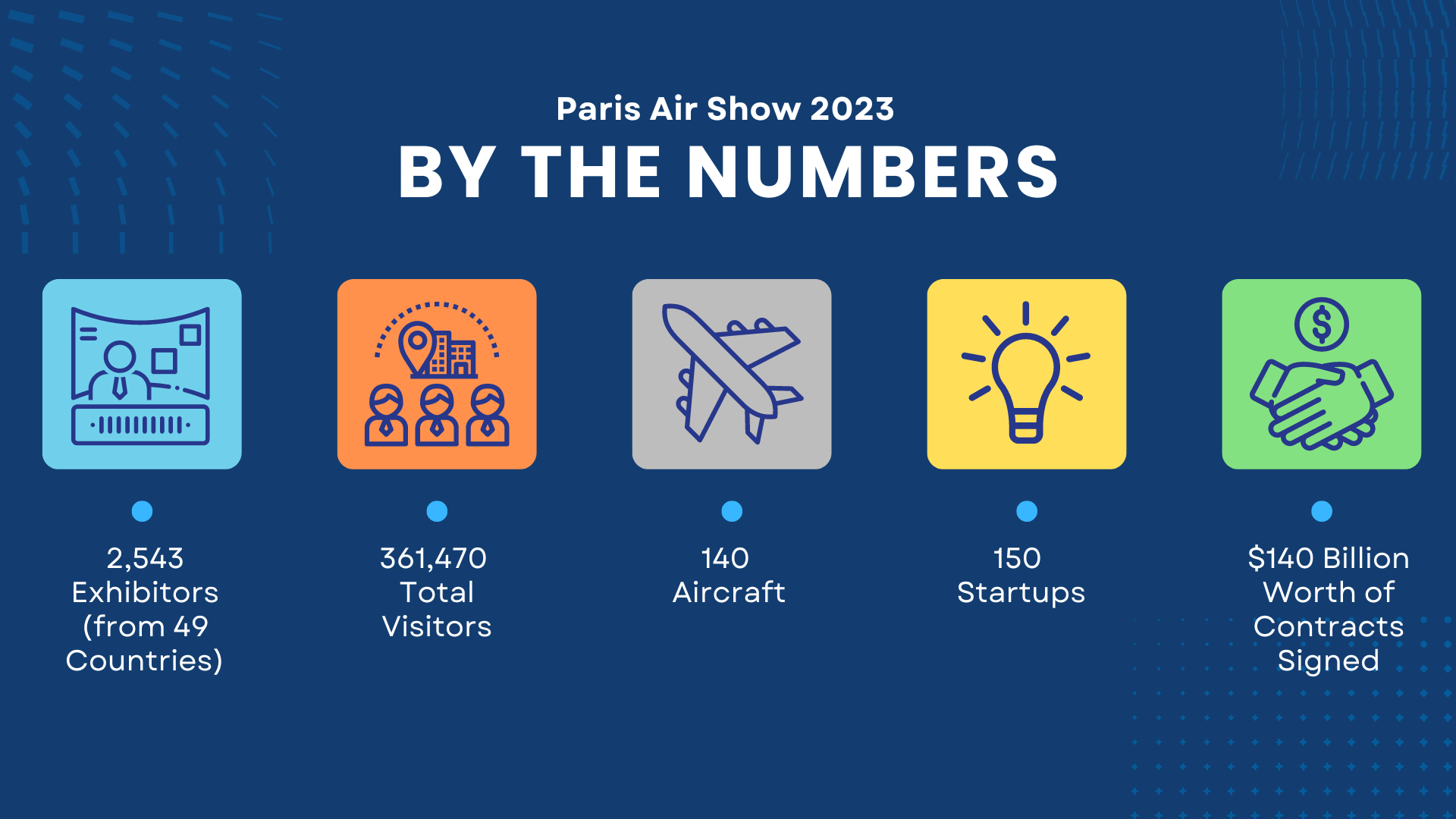 According to event literature, "This is where the major aviation and space technologies and trends emerge. All companies, constructors, components manufacturers and systems developers use this event to present their latest innovations to the world."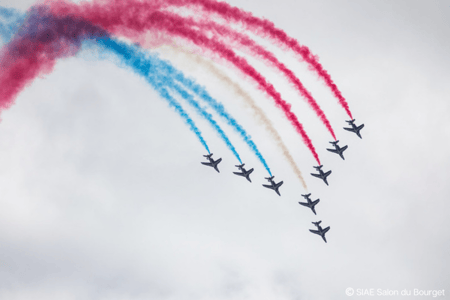 Not only is the event packed with technological and engineering info, it's also an opportunity to see the latest advances in action. Each afternoon, visitors can watch thrilling flying displays by some of the most advanced aircraft in existence.
The first four days of the show are reserved for trade visitors, but the remaining three days are open to the public.
To connect with Ryan Neris and Thomaie Hilaris Neris at the Paris Air Show during trade days (June 19–22), email Ryan to schedule a meeting or visit exhibitor booth 3-DE176 during the exhibit.